Software Solutions For Grocery Stores
LOC Software makes fully integrated back office, front end, and POS systems for grocery stores. As one of our international clients, they found us on Google search (yay for SEO!), and we're so glad they did. Since then we've been able to help them with event marketing, branding, web design, ad design, and video production.
Year
2015 – Present
Services
Web Design/Development
Stationery
Print Advertising
Trade Show Design
Branding
Event Marketing
Graphic Design
Video Production
Strong Product. Weak Presentation.
LOC Software showcases their product at a few trade shows throughout each year. In order to do this well, they first needed a brand refresh and market analysis. The events also needed supplemental elements such as videos and advertisements. This requires a lot of preparation in many areas outside of their expertise. That's where we come in.
Refreshing The Brand
We started with the brand refresh because without a solid brand every other marketing effort will fall short. This included graphics, stationery, collateral, as well as a new website. While building out the brand, we conducted market research to obtain a better understanding of LOC Software's target audience.

Expanding The Brand
Using the updated branding, we built trade show materials. Events like these are important in these industries because it's often the best opportunity for a good first impression. To ensure this for LOC Software, we came up with a theme, designed the booth and all collateral, and even organized their own convention.
However, branding is just the beginning. To expand reach, a brand needs marketing channels. Video production was necessary to fully convey LOC Software's message, so we created testimonial videos, value proposition videos, and product showcases. To grow even further, we designed print ads for various publications. These efforts aided in building trust with their audience.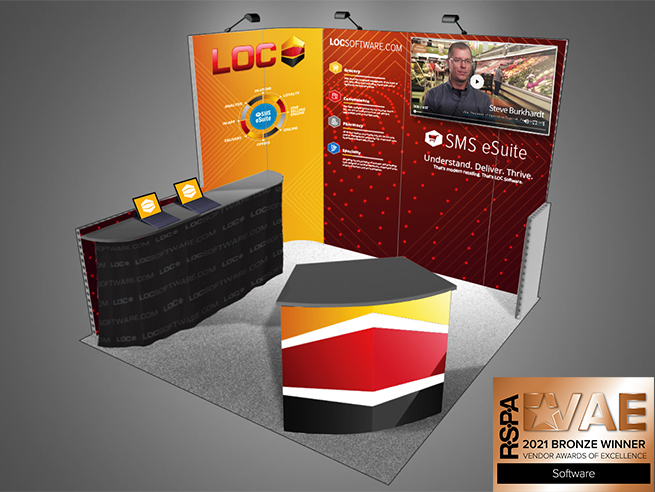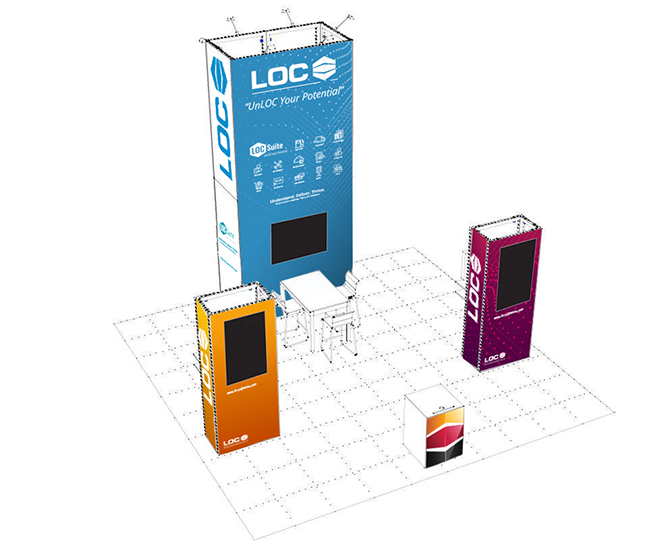 Trust Went Up, Sales Followed
Our partnership with LOC Software resulted in increased brand awareness and better brand positioning. Not only do they have the history and skill to support their own authority, but now they also look the part. The trade show presentations, ads, videos, and branding will help transform leads into customers. These improvements have made them a serious competitor to other brands in their industry.
Future Of LOC Software
We're a proud partner of LOC Software and it's good to see our efforts turn into ROI. Since software and tech industries change quickly, LOC Software ran the risk of being left behind if they didn't reach out for help. But that didn't happen. Instead, they're now positioned as a powerhouse brand ready to help grocery stores serve their customers more efficiently. 
For more information on LOC Software, visit their website.